Round Rock Attorney Linda Lee Cechura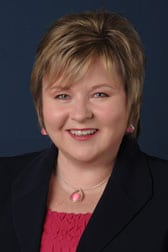 Family Law, Divorce, Custody,
Collaborative Law, Mediation, Adoption
"My philosophy of practice is to educate and advise my client about options, and once my client understands the risks/possible benefits of each option, for my client to make the best choice for him/herself and particular family situation. I believe, although the "facts" of two cases may sometimes appear to be identical, the best choices for the particular clients in those two cases may be very different depending upon the personalities and needs of the parties and their children. I listen to my clients and try to get to know them, the opposing parties and their children, as well as their financial situations."

Prior to attending law school, Linda gained 13 additional years of experience in family law by working as a paralegal at Zimmerman, Axelrad, Meyer, Stern & Wise, P.C. from 1993 - 2004 and at Ron Ramey, Inc. from 1991 - 1993, working with a former Harris County Family District Court judge and a former Harris County Family Court Associate judge.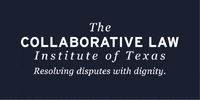 Linda obtained a Bachelor of Arts degree from the University of Illinois at Urbana-Champaign and was a high school English teacher at Dickinson High School for several years before becoming a paralegal.
Linda is a member of the following professional organizations:
Williamson County Bar Association

Women Lawyers Section of the Williamson
County Bar Association, Treasurer 2010-2014

Austin Bar Family Law Section
Texas Family Law Foundation, Legislative
Bill Review Committee member

The College of the State Bar of Texas

American Bar Association Family Law Section

The Collaborative Law Institute of Texas

Association of Family and Conciliation Court